our history
QUALITY IS OUR
HERITAGE
ICS - International Cargo Surveyors S.r.l. is an Italian company that has been operating in the petroleum and petrochemical sector for over 40 years, offering highly specialized services to major oil companies, Government Departments such as the Defense Logistics Agency (DESC / USA) and the Italian Navy, insurance companies and international ship-owning companies.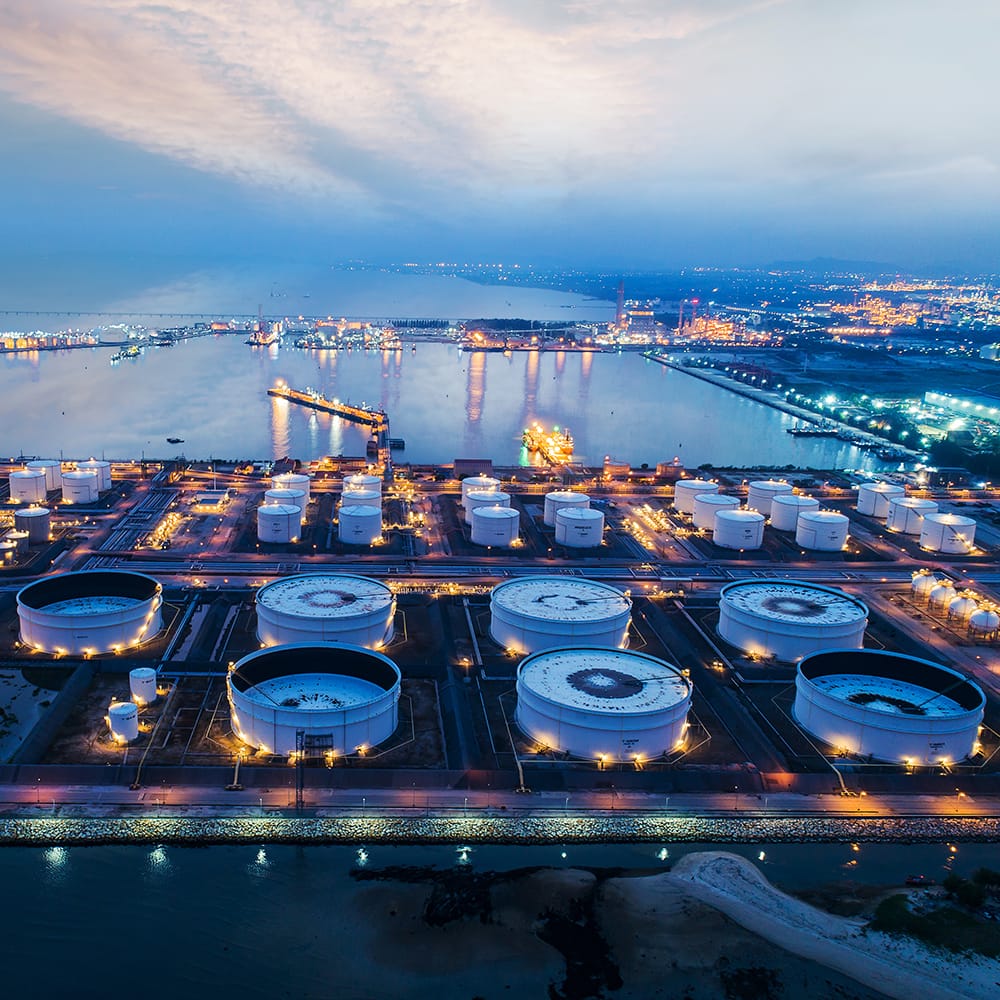 Thanks to the increasing experience and acquired know-how, the company enjoys a significant visibility and a good international reputation.
The company has in its client portfolio the main oil&gas companies (procurement, refining and trading departments), brokerage operators and primary insurance companies
vision & mission
QUALITY
WORLDWIDE

Glocal strategy
Our Mission is to consolidate and expand our presence on the national and international energy market as a player characterized by a "glocal" strategy (a global vision but local approach) capable of providing innovative, efficient and sustainable solutions.

Quality
"The twentieth century will be remembered as the century of productivity while the twenty-first century will be remembered as the century of quality" cit. Joseph M. Juran. For us, quality means satisfying our customers' needs and exceeding their own expectations while continuing to improve.
global presence
GROWING
REPUTATION
The company is present in the main ports in: Italy, Spain, France, UK, Belgium, Germany, Denmark, The Netherlands, Sweden, Baltic countries, Poland, Romania, Bulgaria, Slovenia, Croatia, Montenegro, Turkey, Black Sea, Russia, Lebanon, Syria, Iraq, Iran, Kuwait, UAE, Egypt, Libya, Tunisia, Algeria, Kenya, West Africa, India, Seychelles,Venezuela.
This allows the performance of quantitative / qualitative inspection services for cargoes of crude oil, petroleum products and petrochemicals in areas of primary importance for maritime traffic.
services
INSPECTION.
In addition to the traditional bulk oil cargo surveying activities, the company also offers other services, such as average adjustment, technical expertise and consultancy, continuous monitoring of pipeline transfer, stock control and production evaluation, specific sampling, tank calibration, draft survey on dry bulk cargoes.
In order to best meet the needs of its customers, ICS - International Cargo Surveyors has developed and certified, since 1997, a Quality Management System in accordance with ISO 9001, as a means to ensure the transparency of services rendered and compliance with the requirements of the state of the art.
FURTHER
QUESTIONS?
Reach out to us!
Don't hesitate to ask us anything. Email us directly ics@icsgroups.biz or leave a message through our form.
Our staff will be always open and available to you.